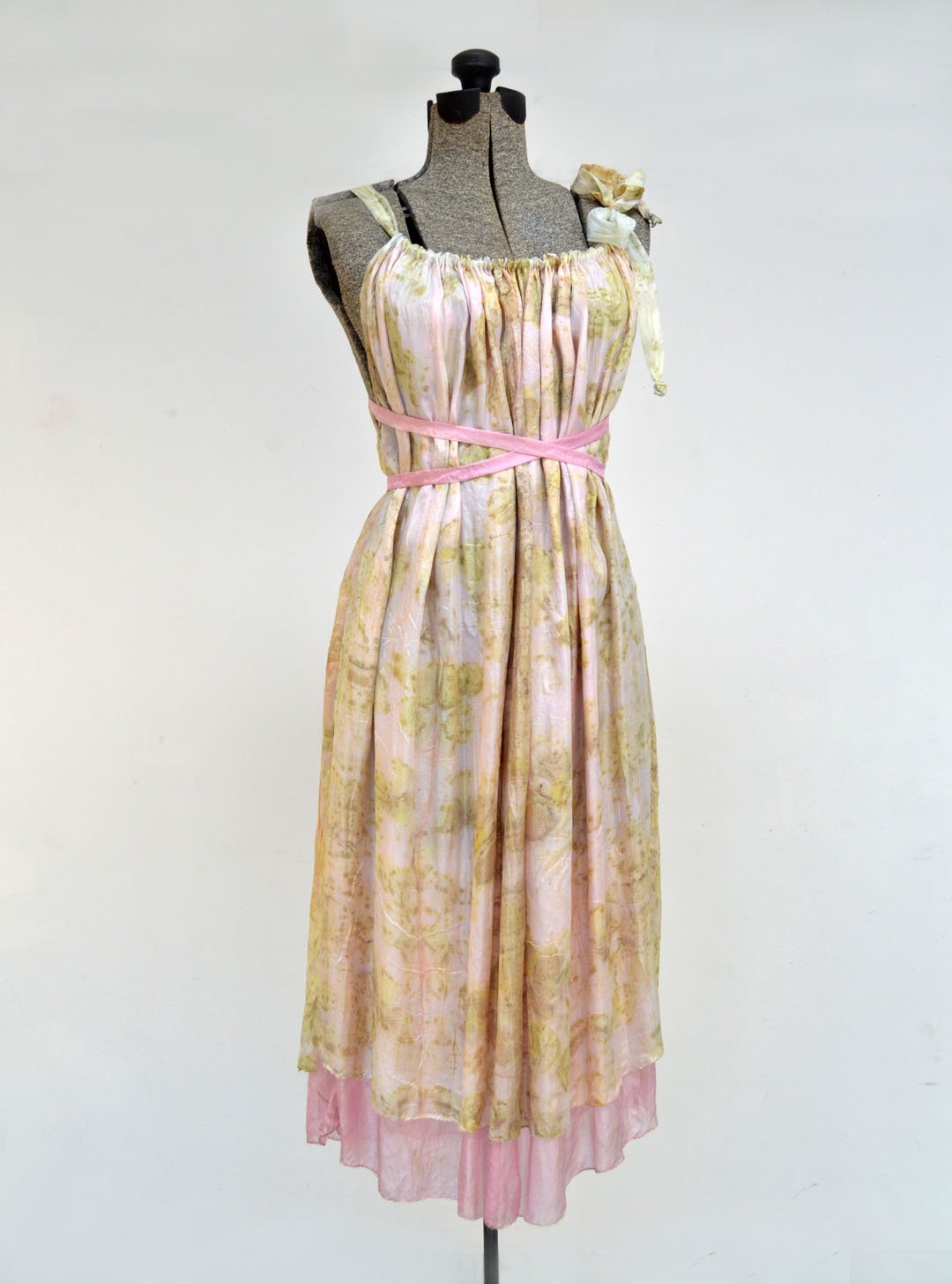 Sweet rose reversible dress
This double layer silk dress is completely reversible. It is made from the softest silk haboti, a pleasure against your skin.
it can be worn loose, criss cross tyed or belted at the waist. on either side. the inside is a light magenta dye from lichen outside is ecoprinted with valentines day roses.It fits multiple sizes from a 2 to a 14.